Call For Participation: The 1st edition of the Award "My Thesis in 1000 words"
The Federation of Universities of the Islamic World (FUIW) - ICESCO organize the Award "My Thesis in 1000 Words", the participation is open from September 1st to 30, 2022.
This award is open to final-year PhD students in the Islamic world universities who finished drafting their thesis. Students who have already defended their doctoral thesis are not eligible to participate.
It also aims to encourage students to hone their communication skills and sharpen their ability to present their doctoral thesis in less than a thousand words.
To register, the FUIW invites you to fill out the online registration application form.
Final and announcement of the winners
November 7, 2022
At ICESCO Headquarters
About "My Thesis in 1000 words" Award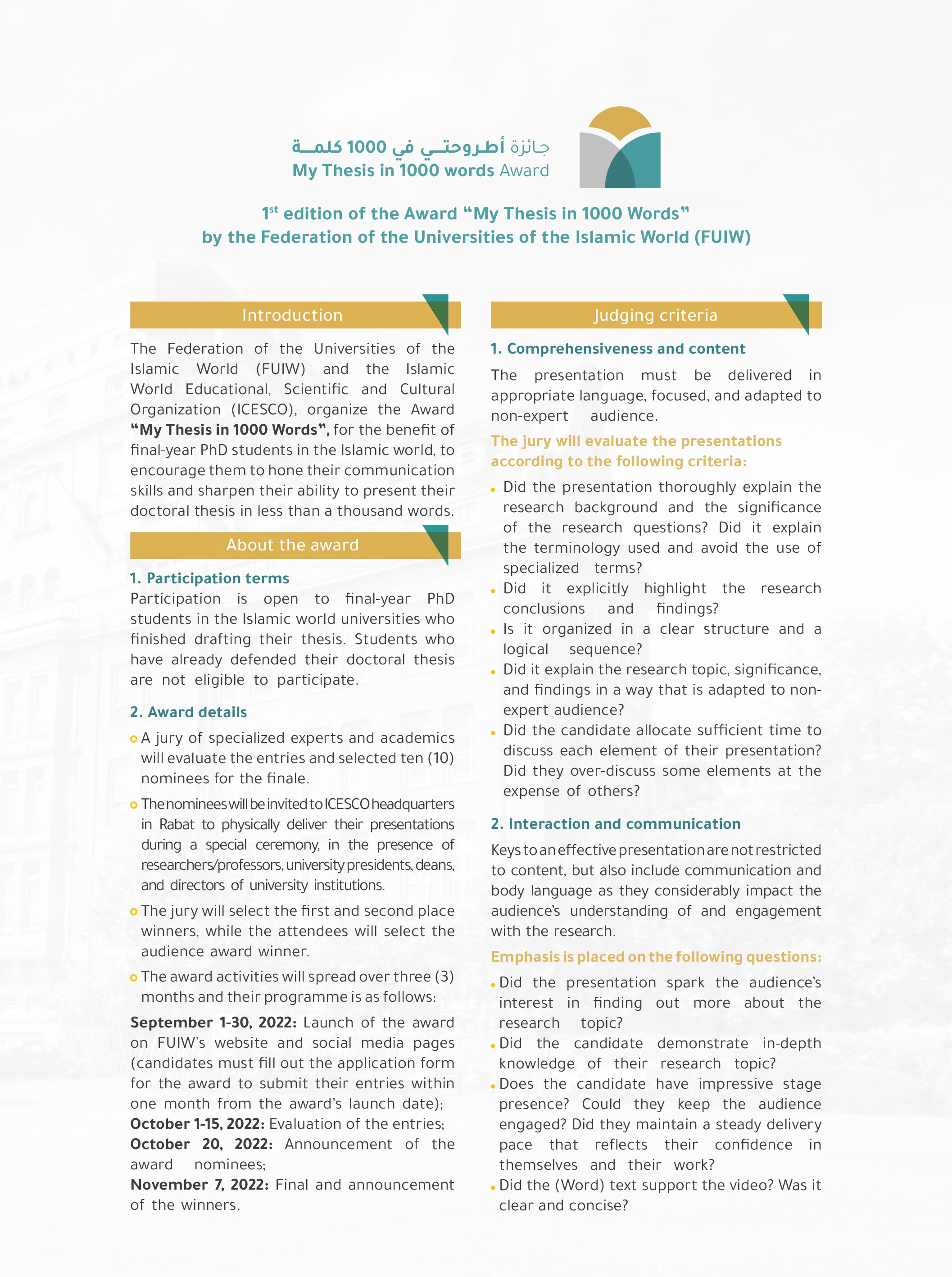 To Participate